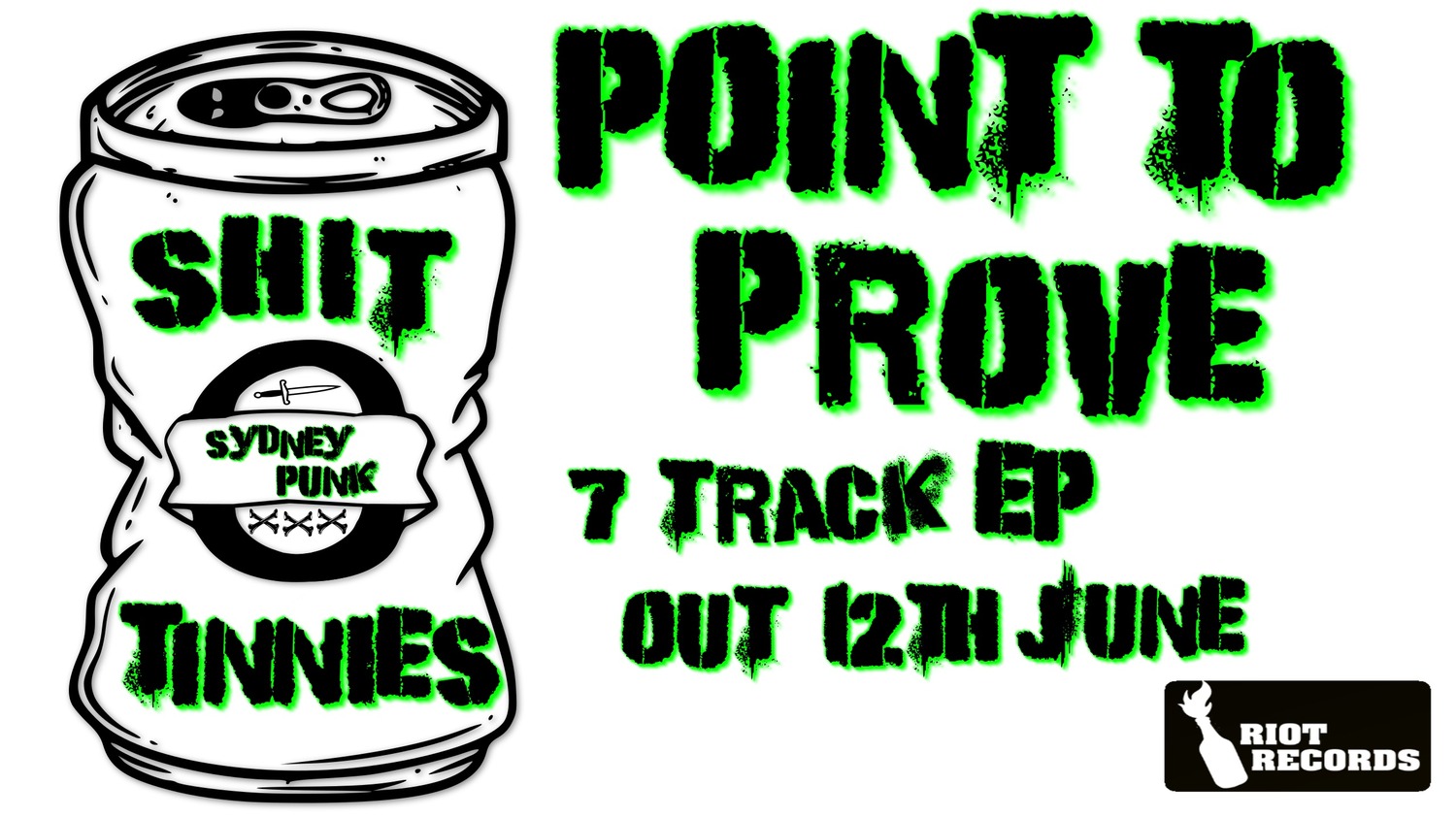 Shit Tinnies
Hailing from Sydney's Inner West, Shit Tinnies bring down a flavour of punk rock brought home from the four corners of the world.
Formed in 2017 as a quartet, and continuing forwards as a three-piece, Shit Tinnies are unmistakable - from Jam's huge mohawk and Stefan's Nike jacket to Danger's sleeves of tattoos, they're both sight and sound to frighten the meek.Recording and mixing their debut EP in a shed in early 2019 grabbed the attention of Riot Records, and they started a relentless cycle of writing, gigging, and partying, culminating in a six-week tour of Australia.
Their sophomore 7-track, released June 2020, is packed with bleeding-edge riffs and hard-sketched lyrics from all members, featuring singles such as "Point To Prove" and the party anthem "Town".The future is punk, and Shit Tinnies are spearheading the charge!
POINT TO PROVE EP - Out now on Riot Records on all digital platforms worldwide.