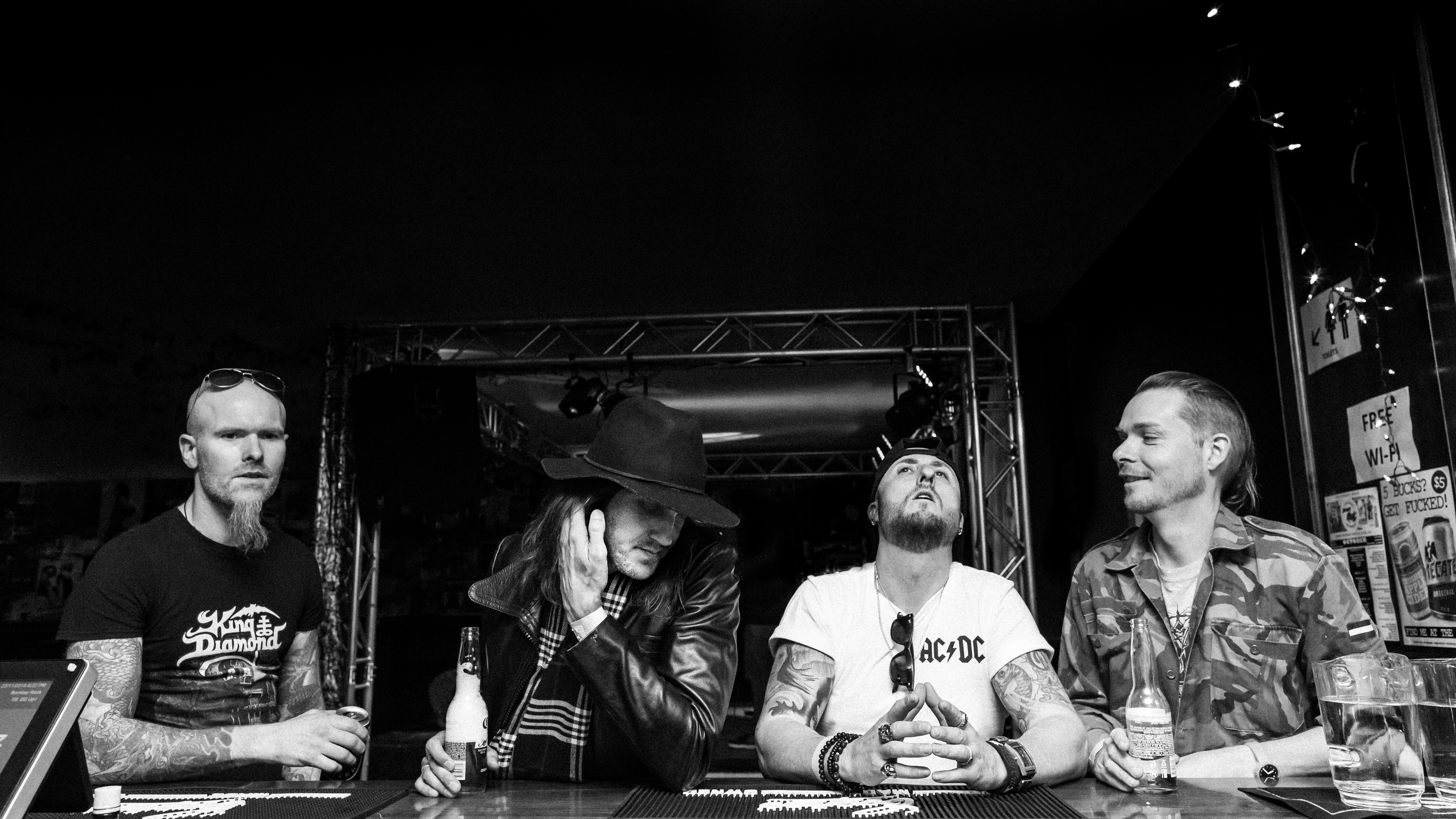 SHOTGUN MISTRESS
SHOTGUN MISTRESS swerved into the Australian Rock scene like a stolen Camaro at the end of 2018 and proceeded to waste no time whatsoever.
They kicked things off by recording the hard-rocking anti-domestic violence banger "No Friend of Mine".
It went to number 12 on the Australian Independent Charts and number 3 on the iTunes Rock Charts,was played globally on community radio, and featured nationally on Redwave Media and Rebel FM.
Just to prove they weren't all about singles and studios the band made a video for No Friend Of Mine, started playing live on the Melbourne Rock circuit at places like Cherry Bar, Bombay Rock, Whole Lotta Love and the Bendigo, then finished the year by recording their 13-track debut album.
By the end of 2019 they had a single, an album, a video, a range of shirts, 30 national and international radio interviews, and 20 physical features, reviews and interviews. For a bunch of stooges, they get shit done. No radio can resist them, no venue can say no.
SHOTGUN MISTRESS was formed by Matt Wilcock (THE BERZERKER, AKERCOCKE, ABRAMELIN), internationally renowned death-metal demon guitarist best known for playing at light speeds. He hooked up with "Diamond" David Lee on drums to jam out LA Strip-era rock.
The music ended up edgier and harder – the Maroondah Highway ain't no Sunset Boulevard. Additional metalhead Ben Curnow (EARTH) joined on bass and threatened to make things too raucous, until Glenn Patrick (COLLEGIANS, featuring members of PSEUDO ECHO and INVERTIGO) peeled himself off the chaise lounge to join on vocals.
The result is a well-seasoned Aussie Rock outfit with the chops of their American contemporaries, but the no-bullshit approach this country is renowned for.
SHOTGUN MISTRESS is the first Aussie band to join Golden Robot's new metal label Crusader Records , and plan to speed through the year leaving a trail of gigs and appearances in the rear-vision mirror.
The band has achieved more than most in one year all on their own – minimal wrangling required.
2020 the year of the Mistress , Crusader Records welcomes the band !!
New single "Save me from myself' out now on all digital platforms.