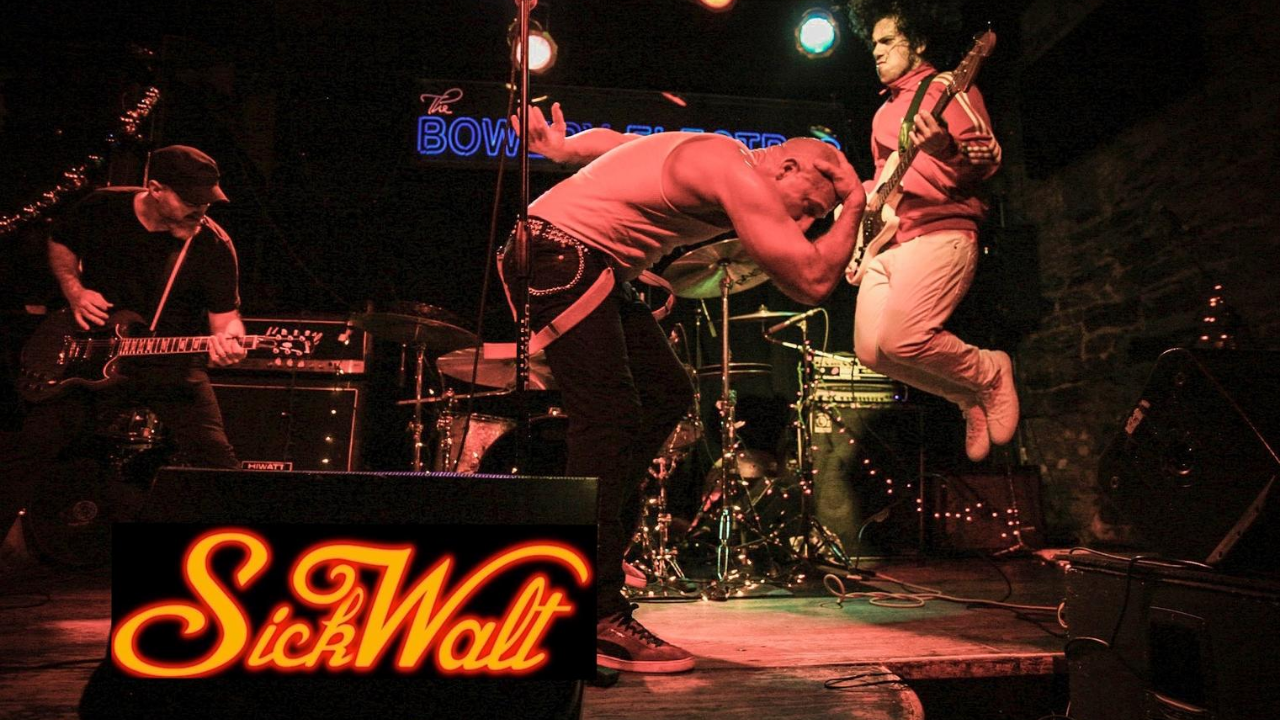 SickWalt
SickWalt is an unapologetic NYC rock n' roll band from Astoria, Queens.
"Sick" Walt Novak (lead singer) and Matt Middleton (guitarist) are the driving force of a band that has included the likes of Eric Arce (The Misfits, Murphy's Law) and Rob Buckley (Cro-Mags, Urban Sun).
With a sound that captures the same energy that all-time greats like MC5 and AC/DC channeled in their early work, the band is a needed reminder of what rock n' roll can be. 
Since being founded in 2014, SickWalt has earned a reputation on the New York scene as a live act to be reckoned with. They use stages like St. Vitus, The Bowery Electric, and The Mercury Lounge to send crowds into tailspins and are notoriously hard to follow.
Just ask The Dickies. Just ask Agent Orange. Just ask D.O.A. or The Waldo's or Handsome Dick and the Dictators. They'll all tell you the same thing: playing with SickWalt makes for a legendary show.
With their latest album, Shove n' Love, SickWalt conjures that adrenaline-in-a-can spirit of their live shows and combines it with the band's most developed sound to date.
The result? A kickass album with enough energy to pick you up off the couch and drop you in the middle of a soldout Saturday night show in NYC.
What more can you ask for? New Music 2020/2021 on Xray Records.