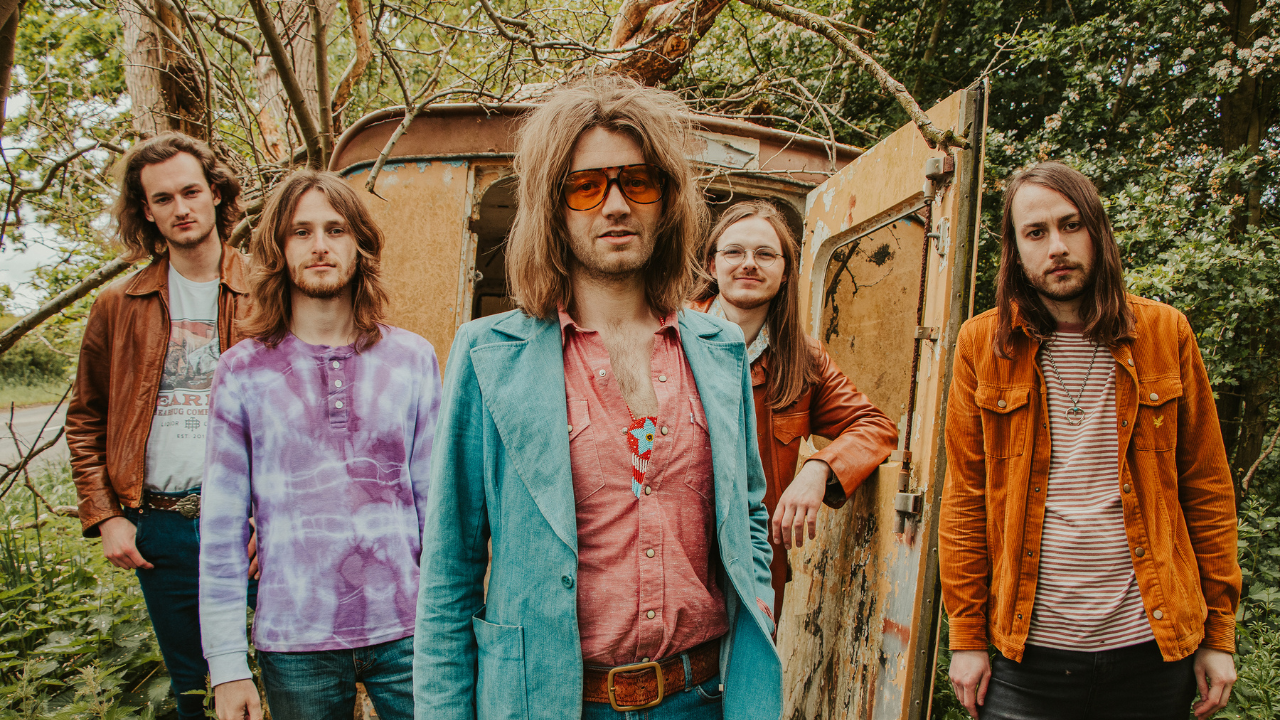 SILVEROLLER
Silveroller, the new band featuring Aaron Keylock, is ready to hit the ground running with new music, a new label and a growing level of excitement and anticipation! Having recently signed to Golden Robot Records, Silveroller have big plans for the coming months with new music hitting the airwaves in spring and shows later in the year, both guaranteed to make their mark in a big way with both old and new fans.
About his decision to put together this new formation, Aaron states:
"To me a band name was the natural next step, an evolution. We wanted to step away a little from what had come pre lockdown, the people around us at the time told us a new band, new name wasn't possible. We believe that, not only was it very possible, but also a necessity to become what we are. The name really came from a list of Western movies I was looking at, Silver Lode, The Silver Rider, Three Silver Dollars, movies like that all sounded really cool to me, Silver kept popping up! The 'Roller' part came from us wanting to make it sound like it was moving, like one of those big old steam trains, or a Cadillac rolling around Chicago in the 1950s, something that would bring that travelling rock n' roll circus to life and get it on the road.
This isn't just a band of mates thrown together from the same town, this is a band of folks from all over the country who cover miles to play together, dedicated to the music and each other, with no fixed abode. None of us knew each other before the band. 
The future is ours to take really. We'll be forever grateful to the people at Golden Robot Records for putting so much faith in us and letting us follow our instincts and belief in ourselves, especially when people around us previously had told us otherwise. Now it's on us to deliver the dream, a rock n' roll band that lives by its music. The songs are everything, and we want to take those songs around the world to the rock n' roll starved folks. We can't wait to get the record out and let everybody know who we are and what we stand for. If you're a fan of your rock n' roll outfits being covered in denim, patchouli and sweat, come and join the travelling rock n roll circus."
 
With their own inimitable blend of high energy, and rock n' roll stylings, Silveroller throw their music out with a low slung, loose hipped swagger that is seriously infectious and utterly irresistible. Their songs act as a rallying call for those that believe that the most important thing in life is to be free, with subtle undertones of protest songs from days gone by, cut live on the studio floor by the band with all the fire and aggression this music deserves.
 
The evolution of Silveroller is here, and every bit as fabulous as expected from these hugely talented musicians!
 
Jonnie Hodson - Vocals
Aaron Keylock - Guitar
Joe Major - Drums
Ross Munro - Organ
Tadhg Bean Bradley - Bass