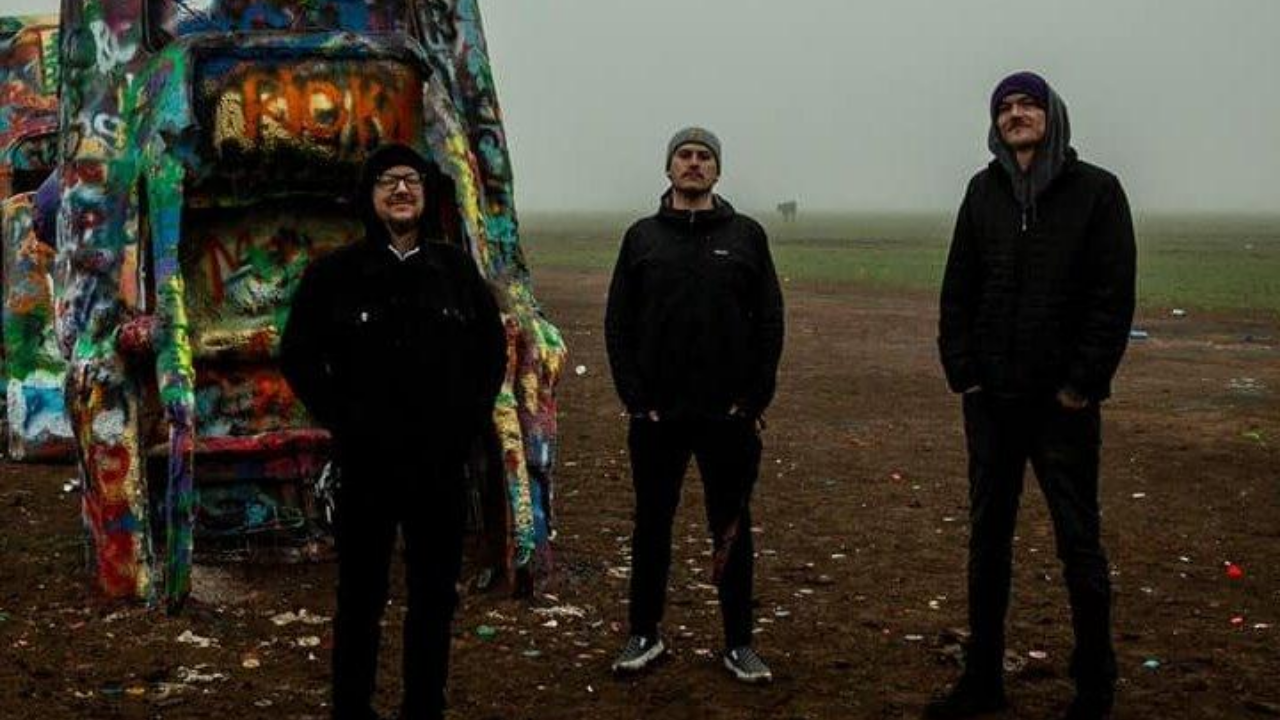 Stone Deaf
Formed in late 2014 in New Castle, Colorado, Stone Deaf's approach to music is a timeless fusion of melody and driving rhythms blending the rock vibes of The Hellacopters and Queens of The Stone Age with the sludgy thickness of Kyuss along with the punk sensibility of TSOL and Agent Orange, changing gears between chugging riffs, punk rhythms and laid back moments of unadulterated heaviness.
With three releases under their belt, Self-Titled (Black Bow Records), Royal Burnout & The Bobby Peru ep (Coffin & Bolt Records), the band is poised to release their third full-length, ((Killers)) on their own label Coffin & Bolt Records Via Golden Robot Records in the summer of 2020.
To top it off they have released five videos, for their tracks 'Boozy Spool', 'Spitshine', 'Buzzards', 'Monochrome' and 'Polaroid'. Stone Deaf provides a soundtrack to your drive into oblivion.
Their tightly refined sound has gotten them key opening slots for everyone from ASG, Mondo Generator, Brant Bjork, Yawning Man, OM, Dead Meadow, The Obsessed, Conan and Mac Sabbath to Hed PE.
Stone Deaf emerged from a small town in the desert in strange circumstances. Front-man Dust Chapin wrote the first record on his own due to frustration with a lack of musicians in his area with each song given a one day deadline to write and record all the parts.
"The idea was to capture the spontaneity of previous punk bands I played in only having a few hundred bucks to make a record. I'd start at 9 a.m. with nothing tracked and whatever was done by midnight was the end of that song."
As luck would have it, he owns a pizza shop working alongside bassist Cody Isaman, having later recruited drummer Kristofer Petross and guitarist Scott Anderson. When you find out that Dust Chapin's mother was a close friend of Hunter S Thompson's, it all locks into place – this band has always known the true meaning of weird.
Inspired by ethereal desert landscapes and bizarre life circumstances there is a certain madness that serves to make the bands unique stoner rock stomp special. This is the sound of ancient aliens poking through the lonely AM waves, the light of the radio your only company in the vastness of sonic absolution.
It is a David Lynch inspired sonic palette to accompany the hope of lights in the distance under a dome of desert stars. With a bevy of tours under their collective belts all around the great American West and with many more yet to come, it's time to leave your watch behind, forget about the grind and soak in the sounds of the middle of nowhere.
NEW SINGLE OUT NOW - Polaroid - on all digital platforms - Coffin and Bolt Records / Golden Robot Records