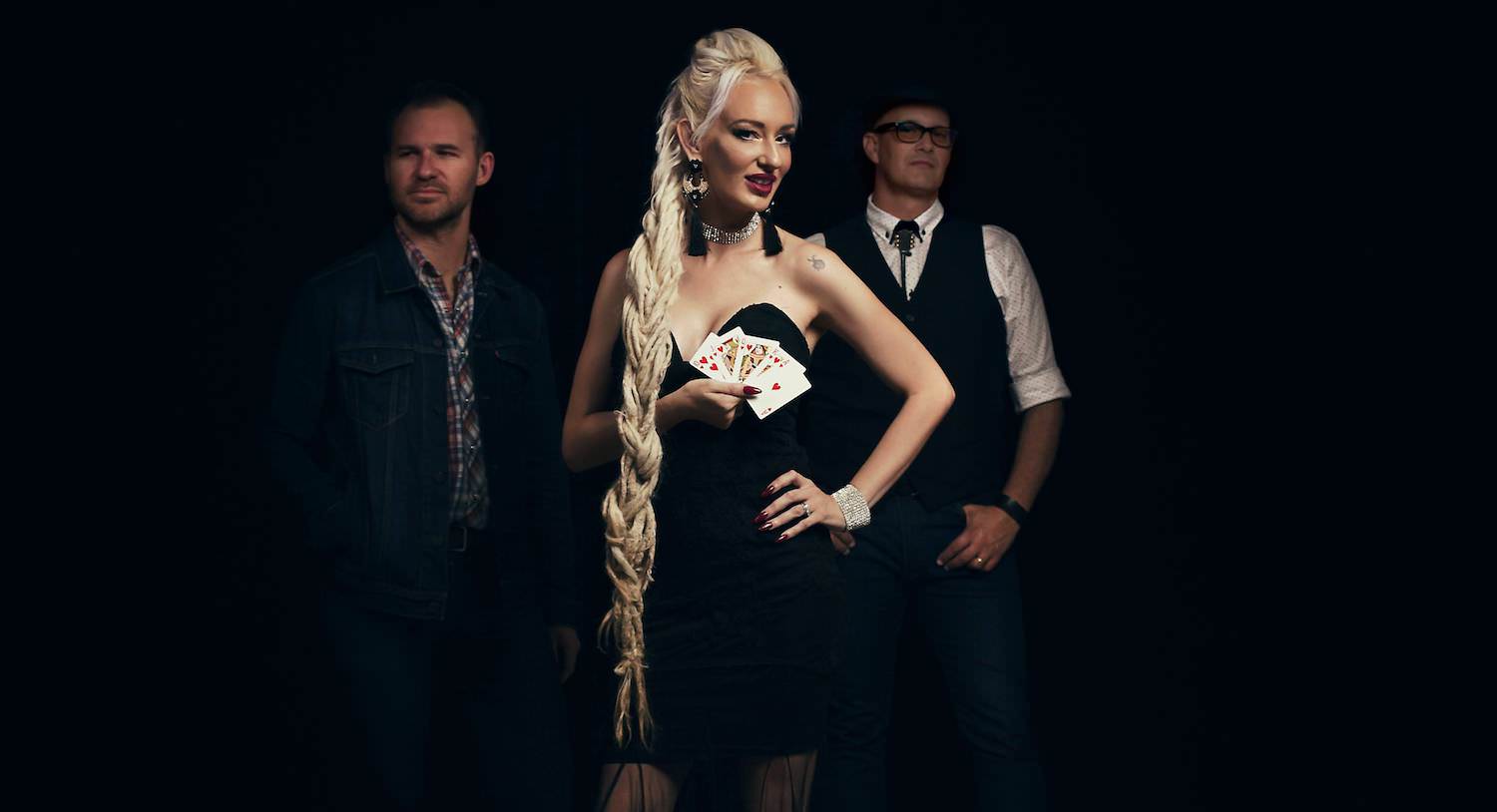 The April Family (Distro only)
After a brief pause, Sydney based alt country trio, The April Family, pick up where they left off with another new single, Matilda.
The single shows the band at its true core of Kylie Whitney's vocals, framed by Casey Atkins' evocative, country-tinged guitar weaving across Michael Carpenter's gently plucked acoustic guitar foundation, with the harmony vocals the trio are renowned for, (fragile, but resonant), lifting the choruses. 
The song, written from a concept by Whitney and finished with musical guidance from Carpenter, is raw and honest. Unpolished, but comfortable with what it's saying and how it's saying it.
"Matilda is a song about coming home. Which can mean different things to different people, but in the example of Matilda, it's about being in the land you feel most connected to, and the longing to return to that connection in difficult or significant times," says Whitney. "With Matilda we imagine a girl far from home, and perhaps facing something painful or missing a previous life, whether it's a breakup or something else, she want nothing more than the familiarity of home." 
The song was produced by Carpenter at his Love Hz Studios, and is presented in a standard stereo mix, as well as a Dolby Atmos mix.
It's the next instalment of the ongoing singles series for the band. Following on from previous successful single releases, Fortune Teller and Baby, I'm Gone, and with several more singles ready to go through 2022, it shows them taking their time to explore and redefine themselves into the next chapter of their evolving story.
With 2 albums and an EP behind them, an established live performance presence and their sense of purpose recalibrated, it's an exciting time for The April Family.