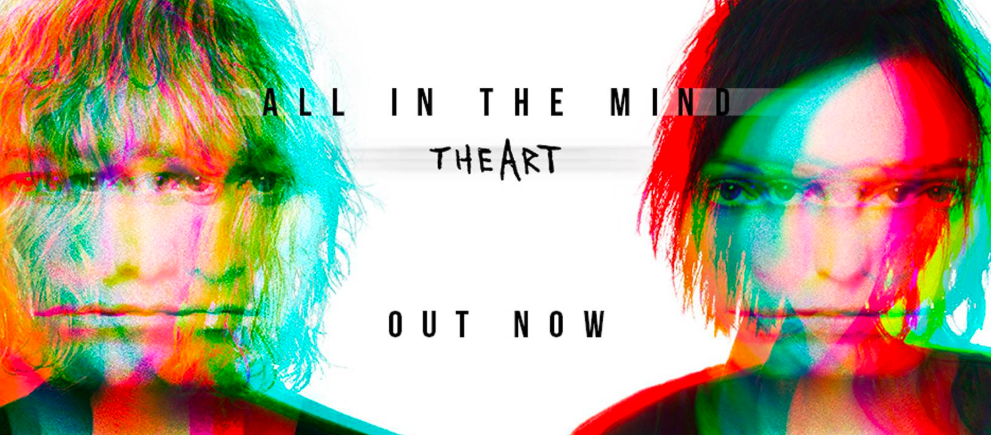 The Art have spent a full year touring in order to perfect their rock n' roll sound and live their rock n' roll dream. Now they are back in Australia, having signed with Golden Robot Records in 2016, delivering real rock n' roll to their native land. With vocalists and guitarists, Azaria and Kara, joined by drummer Jordan, the band has a wealth of experience, performing since 2007 under their previous name, The Follow. The self-described "palette of infinite colour" are classic rock with vintage glam, punk rock urgency and a heavy metal attitude. This fusion of rock's varied colours has culminated in their latest album, produced with Stevie Wright, All in the Mind.
Spearheaded by original members Azaria Byrne and Kara Jayne, The Art have honed their craft over the past few years, absolutely killing it in highly coveted supporting slots next to acts like The Pixies, Nine Inch Nails, Marilyn Manson, Linkin Park, Thirty Seconds To Mars, etc. In 2015 they spent a full year on a bus with Faster Pussycat, raising hell across Europe and the US. Since the release of All in the Mind in 2016, the world is able to take home the vibrant chaos of their live shows. With the band describing it as essentially "music you want to **** to", The Art are heart pumping, head banging, adrenaline inducing rock n' roll at its finest.
Azaria Byrne - Vocals and Guitar
Kara Jayne - Bass and vocals
Jordan McDonald- Drums
Golden Robot and The Art are planning to release new music together in 2020 to finish what they started as this is a band that could take it all the way.