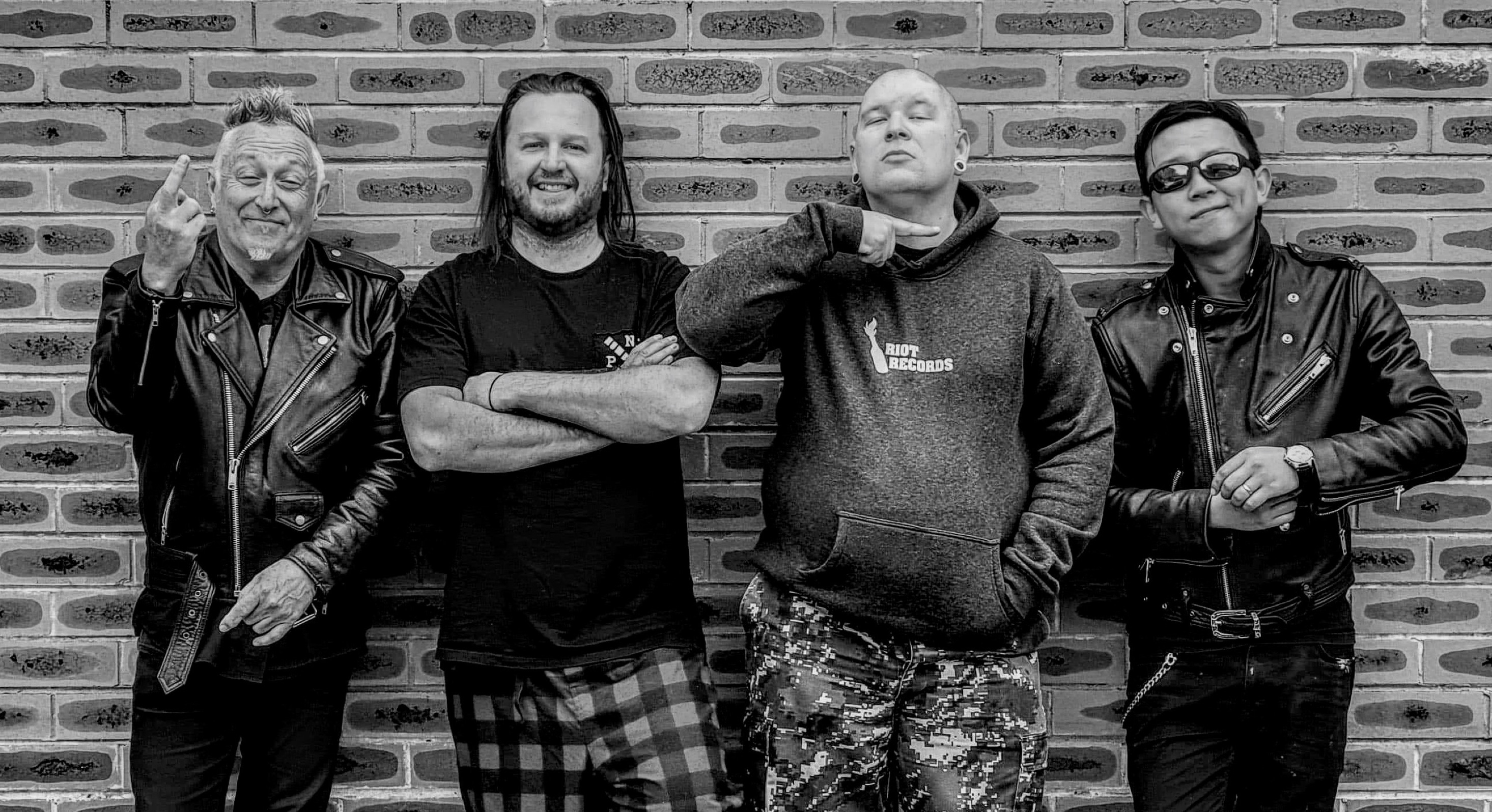 The Owen Guns
The Owen Guns are a hardcore punk band based in NSW with members split between Sydney and the South coast.
Although they're a new band, the Owen Guns is made up of veterans of the live punk and hardcore music scene - the members have paid their dues playing not only in Australian bands but also, in the case of the vocalist and drummer, in Canada and China respectively. 
Unlike most of the current crop of punk bands, there are no fake American accents or fear of offending people here.
They don't take themselves (or anyone else) too seriously, and aren't afraid to call it how they see it.  The Owen Guns are heading to the studio soon to record an EP of hardcore punk tunes that will bring the riffs and the laughs. Keep an ear out.
Riot Records feels the band fits in very well with our already killer roster of brilliant punk and rock bands , watch this space in 2020 for new music and the famous Owen Gun attitude at a gig across Australia and the US.
The Owen Guns have just released their new single Sick, the first single from their new EP: "EP 2 Electric Boogaloo" which is out in late May on Riot Records/Golden Robot Records.
Sick is a punchy hardcore punk rock tune dedicated to the morons who thought it was a good idea to stockpile toilet paper during a pandemic. Short, shape and angry - it pulls no punches. Co-written by Adam Check of Toe to Toe/One Dollar Short.