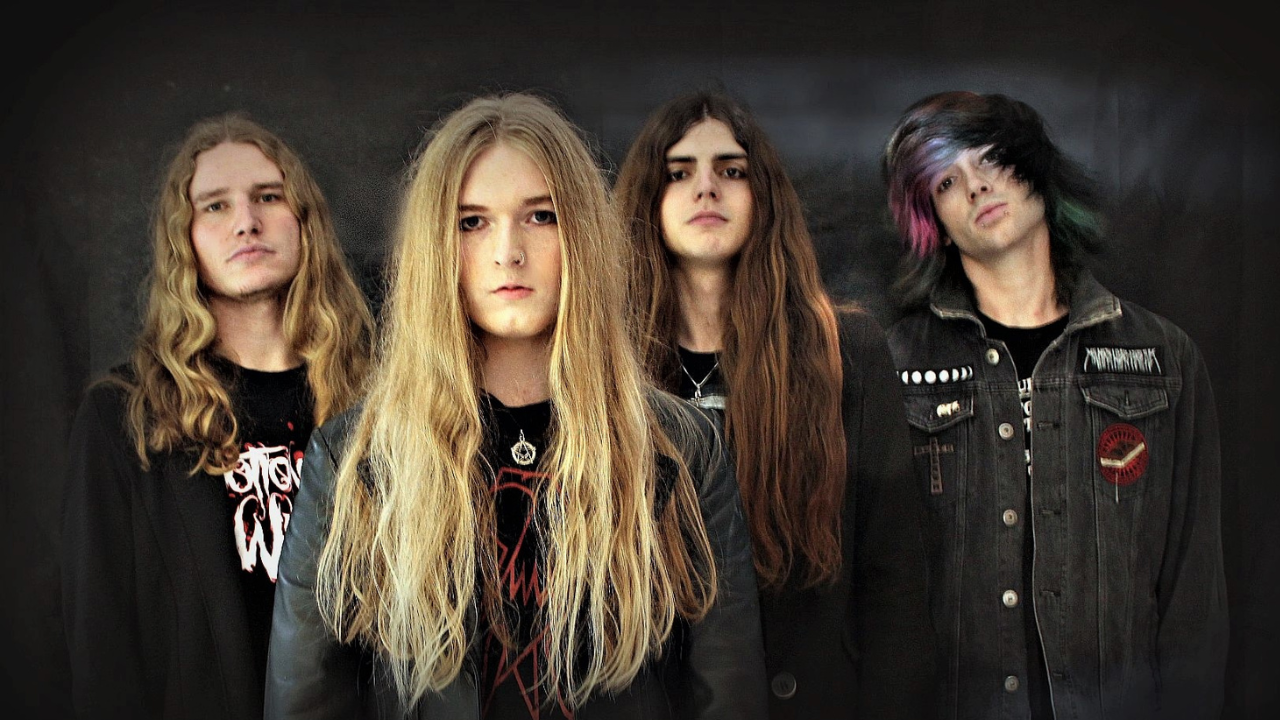 The Witching Hour
All in their mid-teens, the founding members of The Witching Hour comprise of vocalist, guitarist and songwriter Taime Marsh andbassist Bradley Hughes.
Together they were committed to forming a band based on their shared passion for old-school rock and began jamming in their garage.
With the band's debut single 'Lay You Down' reaching No. 1 on the Triple J Unearthed charts, the band upped the ante and welcomed new member rhythm guitarist, Kyle Fardel.
At this stage, the band realised something special had come to fruition, and they began taking their music around Australia.​
Following the release of two more singles, 'Under My Skin' and 'The Ritual', the band again topped the charts with all tracks on Triple J Unearthed. With three consecutive No.1's within 12 months, The Witching Hour ranked 11th out of the Top 20 Most Played on Triple J Unearthed in 2019.
​In early 2020, a major tour had commenced when COVID-19 abruptly changed everything, resulting in gig cancellations and the re-scheduled of recording plans. Finally in October, the band managed to record and release their fourth single 'Sleep with the stars' which received a solid response on all platforms with airplay in Australia, the UK, Europe and the US. The track was selected by Alice Cooper to be featured on his worldwide syndicated radio program, 'Nights with Alice Cooper'.
In 2021, The Witching Hour have continued evolving by transforming their line-up, with founding members, Taime recruiting a highly acclaimed young-gun bassist, Mitch Teppo, and rhythm guitarist Travis South, (Taime's lifelong friend).
An exciting, new and formidable force has emerged. Rehearsals are under way for their long-awaited Australian tour, commencing in late 2021, coinciding with the release of their fifth single 'GEN Z'.
"Man 'O' fucking Man, these guys are good! They tread the fine line between hard rock and metal with (metaphoric) steel capped work boots!"
- The Music Producer
News flash -TWH sign to International Powerhouse Golden Robot Records for a brand new album in 2022 , whilst the band look for a permanent drummer , Superstar young drummer Jagger Alexander - Erber from The Kids / Solo has offered his services and will fill in for the time being , which will elevate the band to a new level - exciting times ahead in 2021 / 22.
Visit The Witching Hour website atwww.thewitchinghourofficial.com