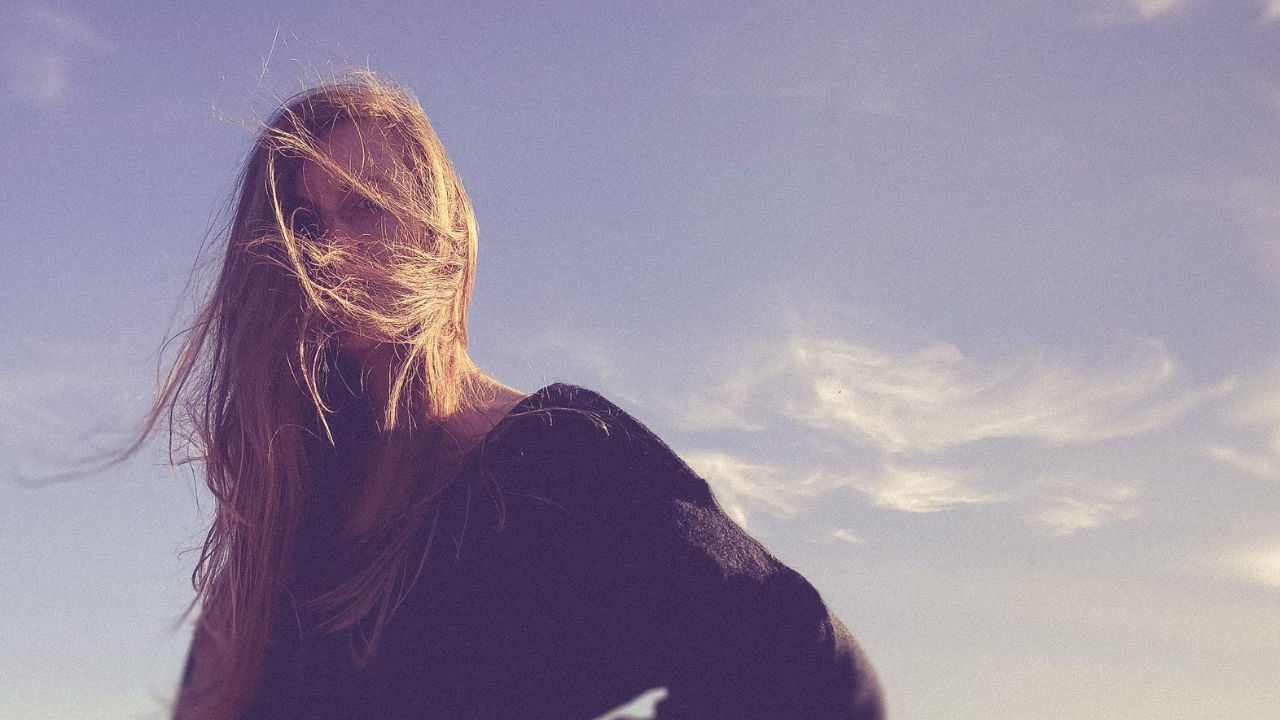 Velvet Sunset
Originally called Hopeless Kids at our debuts, the band formed in February 2016 in Paris, France, changing for Velvet Sunset along the way.
We are Max at the guitar and bass, and Eleonore at the vocals/songwriting, and met via a renewed online music blog and immediately started rehearsing at BASEMENT RECORDING STUDIO in Paris. 
From there, we started to composed our own unique songs, a mixed of alternative Rock/Shoeagze and Garage sounds. 
Our favorite bands are Eels, Mazzy Stars, Led Zeppelin, The Verve, The Vines, Red Hot Chili Peppers, Nirvana, My Bloody Valentine… to name a few. 
Our inspiration goes from Funk music to classic rock, 90's rock and Shoeagaze.
After changing the name and reshaping our identity to be more west coast dream like, we deleted and re issued our first album in 2019, with old and new songs.
VELVET SUNSET became our first official album to be released in February 2019. 
After gifting Max with an acoustic guitar,  we recorded our second album « Down the Road » that was released in June 2020.
 Followed by a 4 songs  EP «  Goodbye Summertime » in September 2020 and a single « Down the River » in November 2020 which was featured on David Dean Burkhart Youtube Channel.
The same month two of our songs were signed under SOHO PRODUCTION RECORDS in London. 
We have been proudly supported by great indie radios such as : 4ZZZ, DKFM, Radio Free Brooklyn, 2XS rocks, Fresh on the Net, Radio Wigwam, La Grosse Radio, British connection, Shouting Fire (The Burning man radio), Exile FM…
But also blogs such as : Phenix Webzine, Back seat Mafia, White Light/White heat, Demerara Records,  Eat This Music, Radio Wigwman, Indie Music Fr, Jammerzine…
Our songs were also staff picked by the editorial team at Deezer and Pandora.
In January 2021, we were invited at the JUNK AND THE JAM podcast at RADIO FREE BROOKLYN.
In February 2021, we covered Lana Del Rey « Video Games » song for Valentine's day. We played at ZIK CORNER in Paris, o creative space helping young bands to develop. 
In March 2021 and April, 2 new singles were released surfing on the dream pop/shoegaze vibe.  Respectively « Blue » and « Drive Me ». Both were staff pick at Deezer, Pandora and won track of the day at EXILE FM RADIO.
We went on TV in May 2021 at IDF1 FRANCE to present the band and our new video clip for our song « Drive Me ». 
A 2 songs single came out « Summer Night » on the 29th of July 2021. Followed by a new video clip for the song « summer night » this September 2021.
We played at the Opus festival in September 2021 where about 400 people came to the « Party ».
Our new single « I ride all night » came out on  December 17th, and had 1 premiere, several reviews that can be found on our Facebook page, won track of the day at EXILE FM and was again staff pick at DEEZER FRENCH ZONE EDITORIAL PLAYLIST.
In February 2022, Velvet Sunset signed on with GOLDEN ROBOT RECORDS.