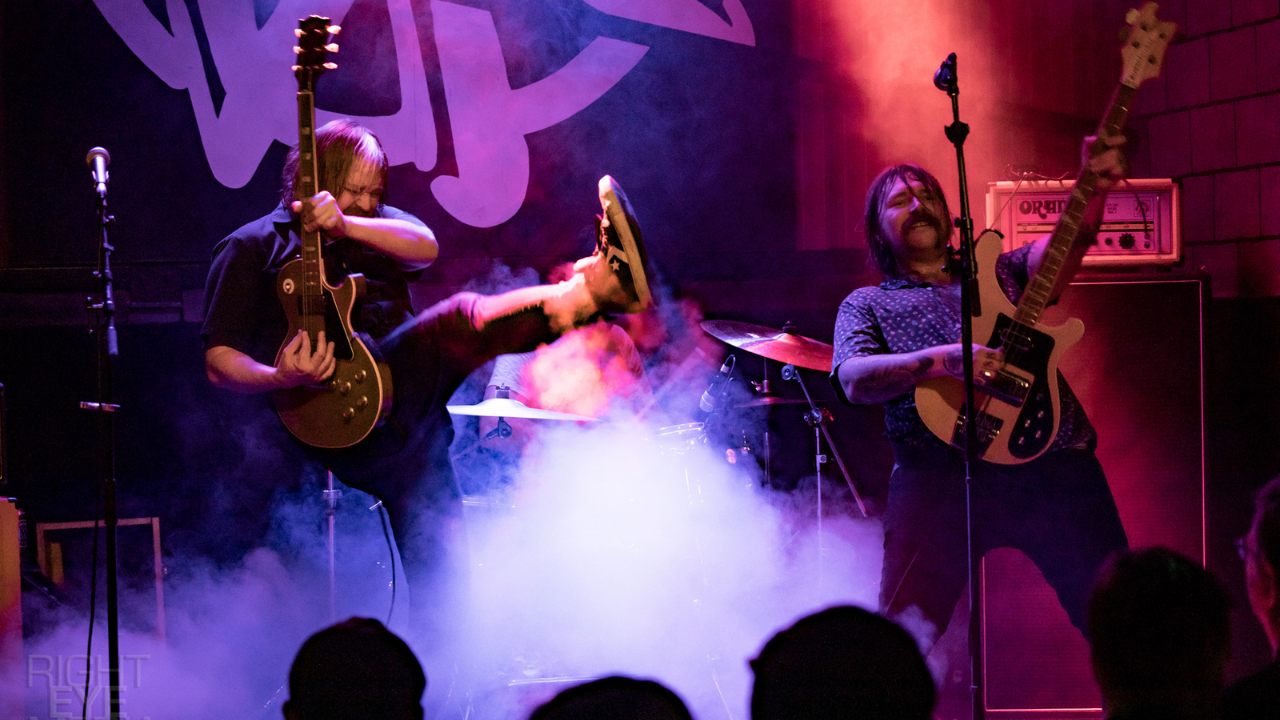 **Warped **
Barely into high school, Ben Watkins with his childhood accomplice- in-hi-jinx, Cris Wilson, formed Warped in their hometown of Geelong, Victoria , Australia.
Cris on drums, Ben on guitar.
30 years later they are considered veterans of the Aussie rock'n'roll  scene.
Warped now stand as a solid 3 piece Benny, Cris and Sammy on bass. In 2018 Warped released Bolt From The Blue. This record is  just the latest in a large catalogue of blistering rock'n'roll.
Warped have been fortunate to share the stage with some of the bands that they love and who helped mould  their sound, and shape their musical inclinations.
Playing with The Melvins, Fu Manchu, Wayne Kramer, Dinosaur Jr and The Dwarves, as well as buddies- Magic Dirt, Bored and Asteroid B-612.
Warped have been quoted as "An evolving rock'n'roll ANIMAL" and thats the truth! If you dig timeless, hard, fast and original rock'n'roll then Warped needs a listen.
For 30 years warped have evolved and created a sound like no other.