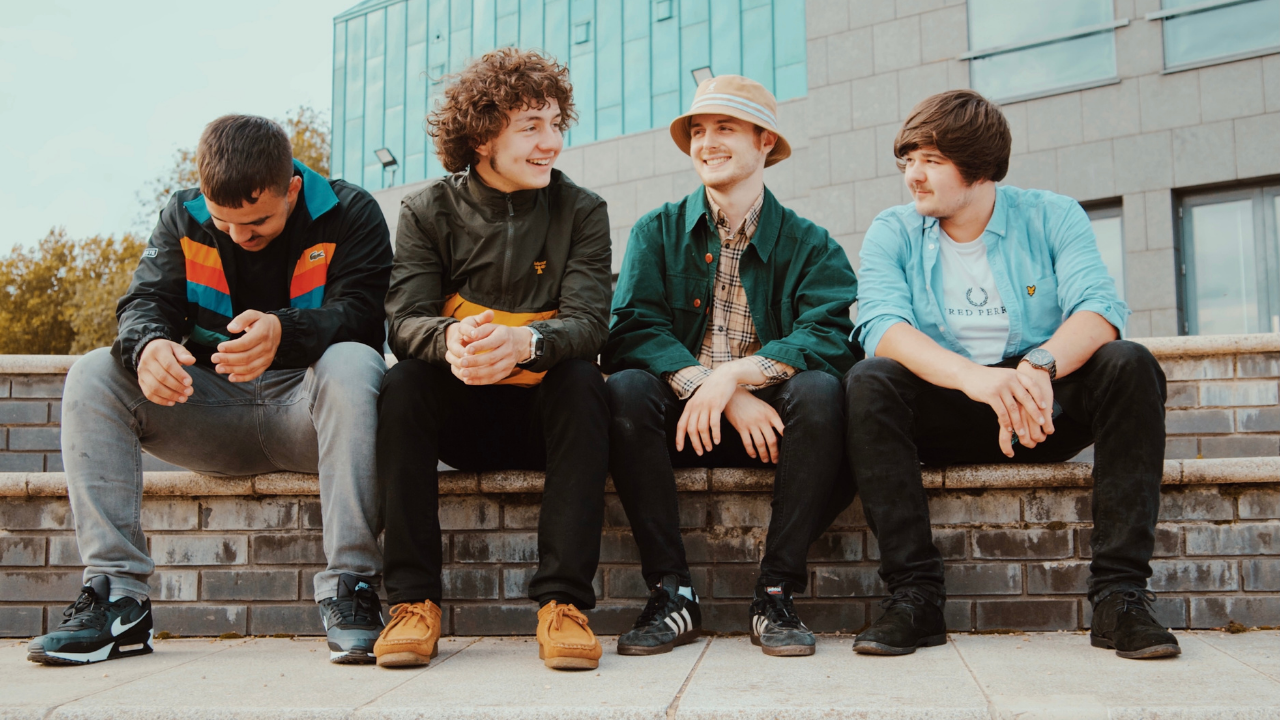 The Chase
Reigning from rebel city Nottingham, The Chase fuse Brit-Pop nonchalance with killer 60's choruses and arena sized rock and roll to make a noise that is truly unique. The Chase began life at the young ages of 8, 10 and 11 when singer, Tyler Heaney recruited his younger brother, Dion, to play drums alongside cousin, Luke Childs, on bass. The band would later be complete when school mate, James Cahill, joined on keys to turn the family trio into a quartet.
Inspired by their council estate roots, The Chase named themselves after the very streets on which they were raised and they began their ascent towards capturing the attention of the UK though years of local gigs and performing on notorious stages such as Rock City, Truck Festival, Y Not Festival, Birmingham Arena and countless more.
2021 has been non-stop for the band with appearances on the This Feeling 'Big in 2021' exclusive vinyl release, The Great Escape Festival and a record deal with Golden Robot Records all making them a force to be reckoned with. Branded as one of the most exciting bands in the UK, The Chase are about to embark on their first ever tour in August 2021. Backed by the likes of This Feeling, Scotts Menswear, Liam Gallagher and an army of rowdy fans, The Chase have been crowned as ones to watch 2021 and beyond.
Press Quotes
"Oozing with cool Britpop vibes" - This Feeling
"Such a slick and accomplished sound; really powerful, really gutsy", "Great band, great live" - Dean Jackson (BBC Radio East Midlands)
"Gusto, Grit & Groove by the bucketload?!" - GigSlutz