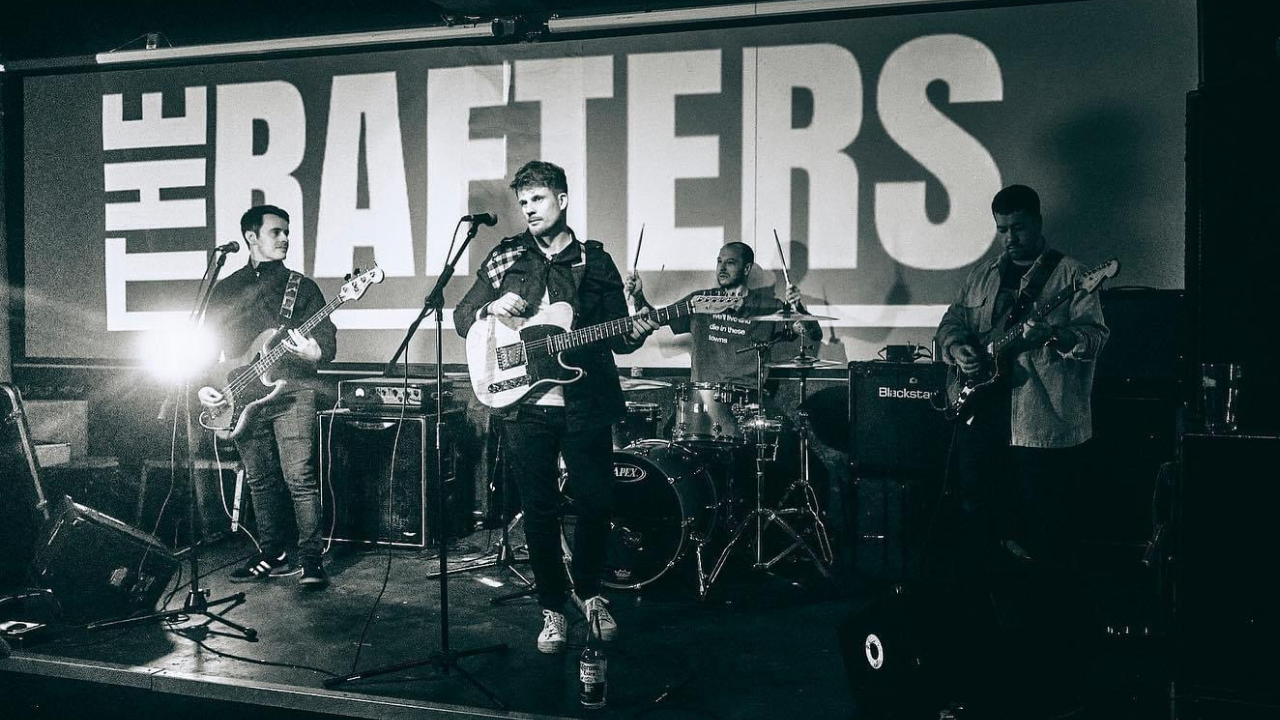 The Rafters
The Rafters are vocalist and guitarist Nat Griffiths, Guitarist Joe Roscow , bassist Ryan McDermott and drummer George Whittingham. After forming in Blackburn, they have quickly developed their gritty, guitar led post punk sound.
Rhythmic, rage-fuelled and boasting surging riffs, Griffiths' hypnotic and irate vocals stagger in and out of poetic chants, battling over chaotic drums and the razor-sharp bass lines.
The Rafters have been noted for their live performances which have not gone unnoticed. A band on the rise, The Rafters are ready to take on the UK and the world beyond.