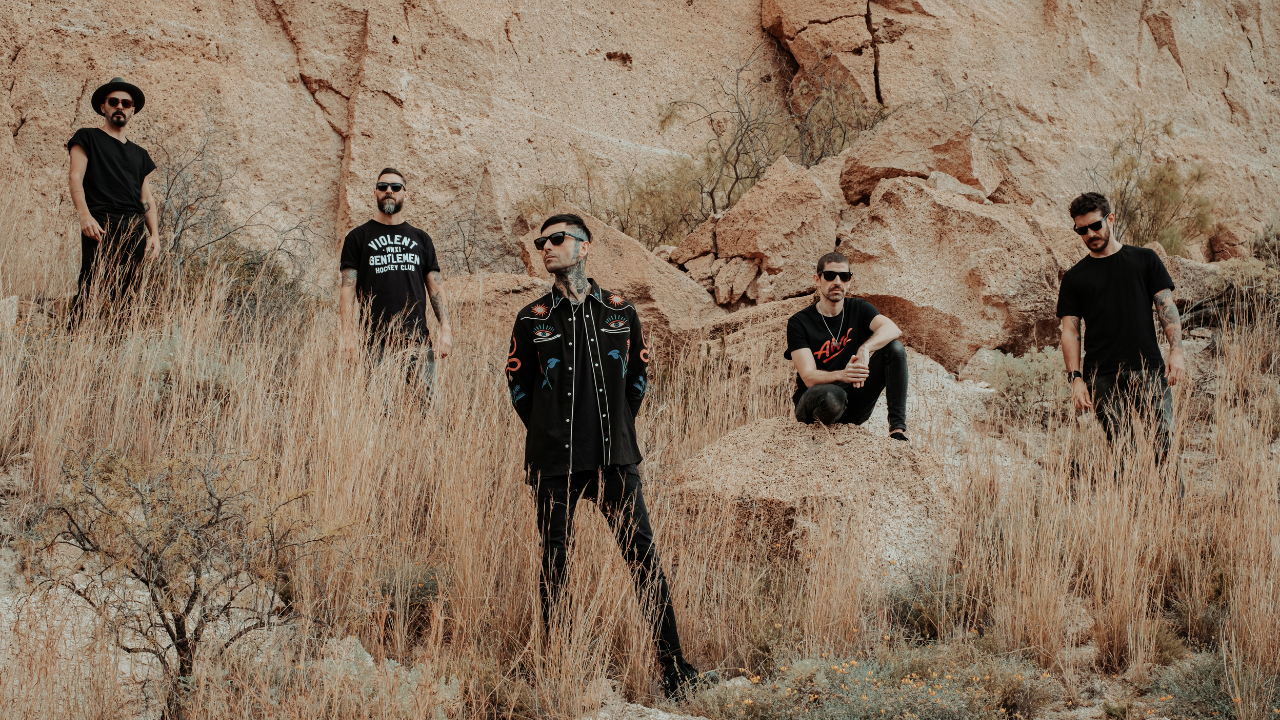 This Drama has had quite an unexpected yet stellar trajectory since their 2005 inception in southern Europe.
Their debut single "Radio Explodes" premiered on the BBC-6 Rock Show program curated by the one and only Bruce Dickinson (yes, THAT Bruce Dickinson); teeth-cutting tours in the UK ensued and from then on the band never looked back.
In 2008, having clenched the top spot at the prestigious Rock Awards in Madrid (Spain), the band went on to record their explosive debut album "San Diego 13", which lead to a series of tours in the US topped up by a showcase slot at the infamous SXSW festival.
It seems inevitable now, though quite unreal back then, that in the months that followed, the band would go on to sign a record deal with the US based Deep Elm Records, a flag bearer of US independent rock music. The future looked bright.
In 2010 the five piece returned to their spiritual home of Los Angeles to produce their sophomore album "Tarantula Mata" under the supervision of Joby Ford (The Bronx) who helped the band defining their sound, inspiring a new direction.
With a new album in tow, 2011 sees This Drama take on their most audacious North American tour yet and playing some of the biggest stages during the European festival season (Azkena Rock Festival and Resurrection Fest amongst many). Sharing the bill with artists such as Ozzy Osbourne, Queens Of The Stone Age, or Rob Zombie.
It's back to the studio yet again in 2013, this time with producer/guitarist Jag Jago of The Ghost Of A Thousand in Brighton (UK) for the recording of "The Wasted Youth EP", which consolidates the sound of the band whilst exploring new creative avenues.
For the band's 10 year anniversary in 2015 the live album "Vive Siempre" is released followed by an extensive national tour supporting Canadian boss men Cancer Bats, which would lead to wholesome creative endeavors further down the line.
In 2016 the band is invited to showcase their live album at the Canadian Music Week Festival (Toronto). The band return to their native Spain along with Cancer Bats**' guitarist/producer Scott Middleton to record their "Summer Failures" album released in late 2017 by Venn Records (UK).
The band tours this album alongside Canadian favorites PUP.
Come 2022 the band drops the distortion pedals, lock themselves up in a desert cabin, and produces their most visceral work to date. A song reaches the offices of Golden Robot Global Entertainment in Los Angeles. The story continues.