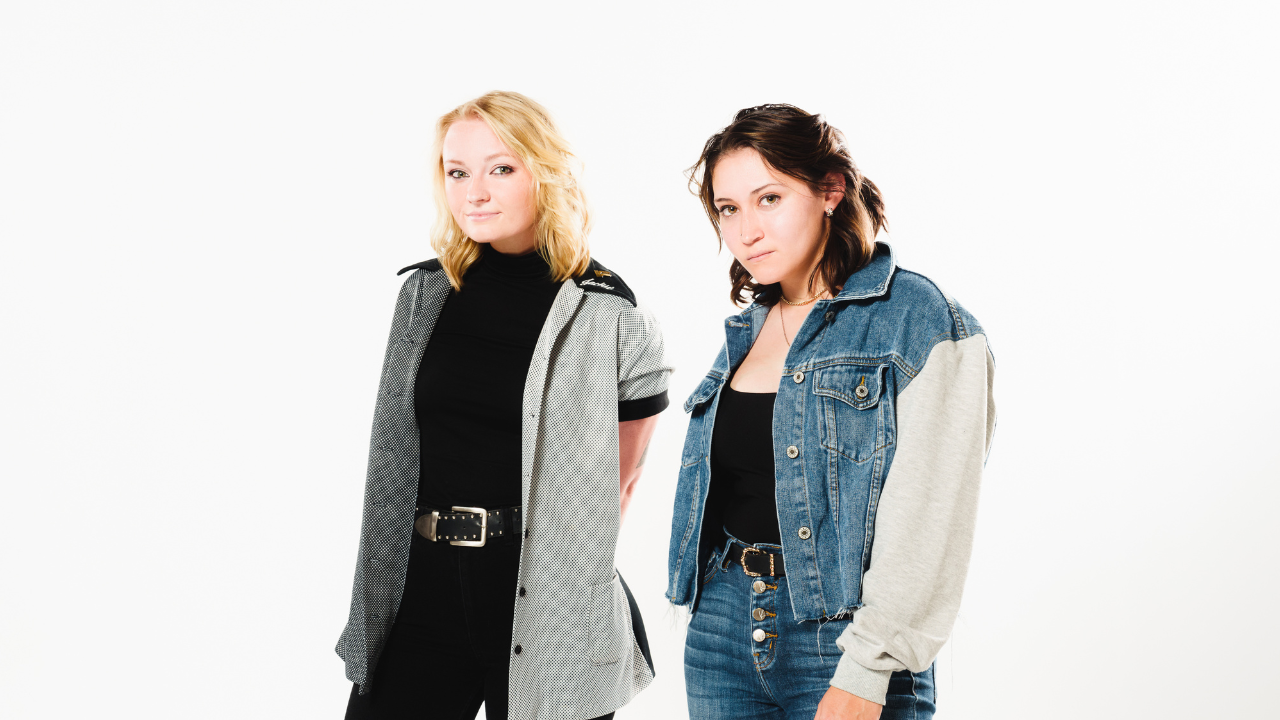 Tough On Fridays
Over the past six years, Tough on Fridays has been turning heads and gaining throngs of fans for their ability to artfully smash together alt rock, indie, and grunge into their own brand of infectious, in-your-face rock 'n roll.
Well-seasoned performers throughout the Texas music circuit, Tough On Fridays has come to be known for their enthusiastic live shows. Caleigh (guitar/vocals) and Carly (bass/vocals) create an alluring energy that the music scene has not seen in many years. With the addition of Bella Sera on drums, Tough On Fridays takes their music to a whole new level as one of the best female alternative rock bands anywhere.
The band most recently showcased their most mature sound yet with the completion of their latest album, "The Encore You Didn't Ask For' (released November 4, 2022). With the album's release, worldwide accolades have been rolling in:
PowerPlay Magazine (Issue 254 – August 22) rated "Overboard!" 9/10 stating "the alt-rock three piece have crystalized into something quite formidable – part grungy rock power trio, part 90s shoegaze indie noiseniks"
Overtone Magazine rated the album in their Top 50 for 2022, giving it 9/10 stating the album was "damned impressive"
99WNRR and ReverbNation rated "Overboard!" one of the Top 20 tracks for 2022. The track has now been in the Top 10 of the station's weekly show for the past five weeks. Their tune "Sink Or Swim' is currently in the Top 5.
Philadelphia blogger "The Wild Is Calling" says "Tough On Fridays has it all. A captivating pair of front women who command your attention … A tight band who plays with ferocious energy. It's absolutely the record you didn't know you needed, fit for an energetic youthful rock revival in the age of gaze."
In their short history they've shared the stage with a musically diversified who's who including He Is We, War Twins, Not Ur Girlfrenz, The Dollyrots, Pat Green, The Accidentals, Paleface, The Texas Hippie Coalition.
Tough On Fridays has played venues and festivals throughout the South such as Stubb's, 3Links, Ft. Collins, CO's The Coast as well as Texas & Carolina Indie Fests and the Memorial Day Metal Fest in San Antonio. C3/Live Nation & Stubb's recently selected the girls to perform for the after party for Joyce Manor/PUP at the world famous Stubb's BBQ and Live Nation/Ticketmaster chose Tough On Fridays to open for Olivia Jean on her national tour at Houston's House of Blues. And in 2023 they were selected for their second Official SXSW Artist Showcase at SXSW as well as received an invitation to participate in Austin's prestigious Sonic Guild.
2023 could be their year.